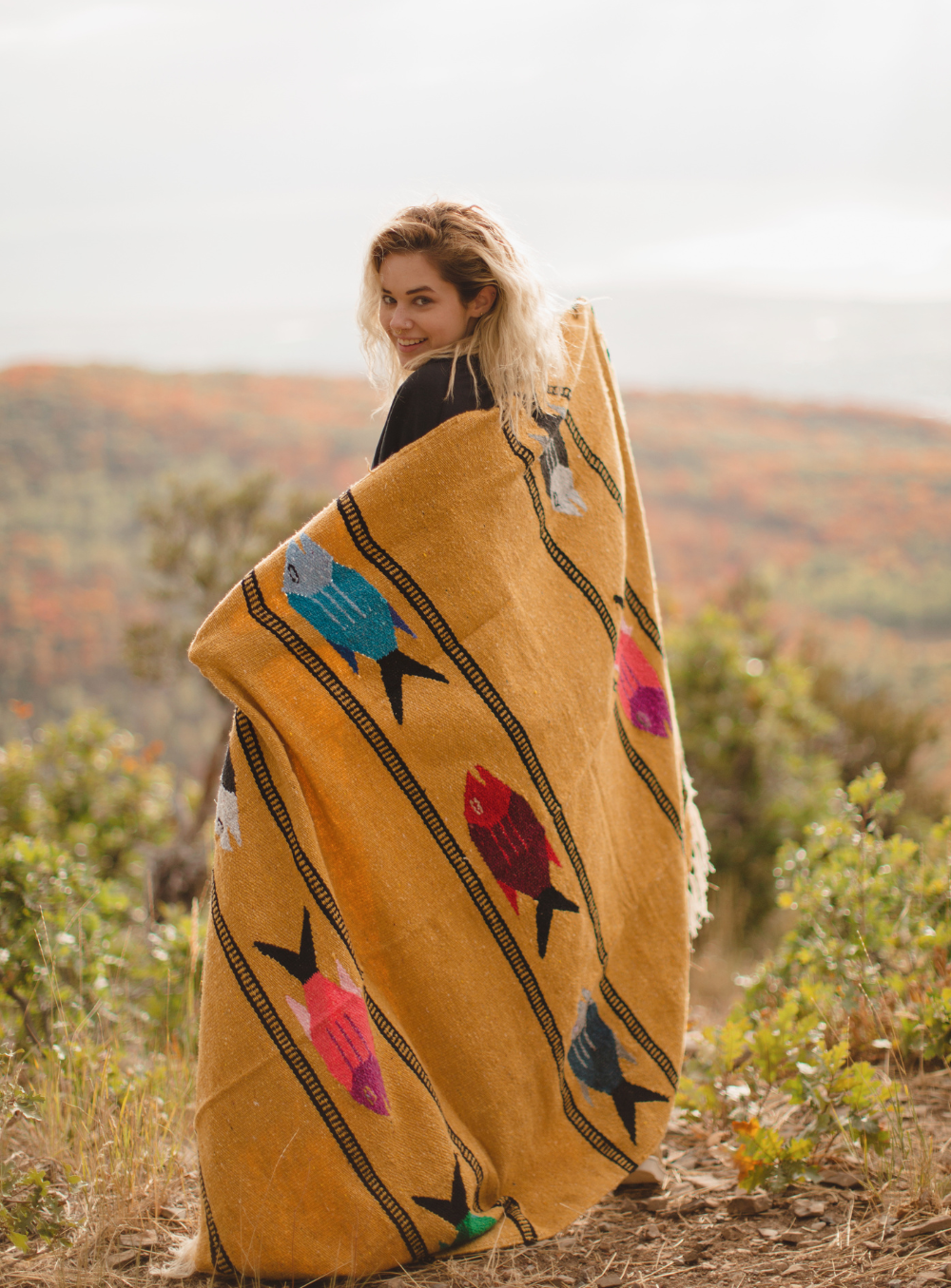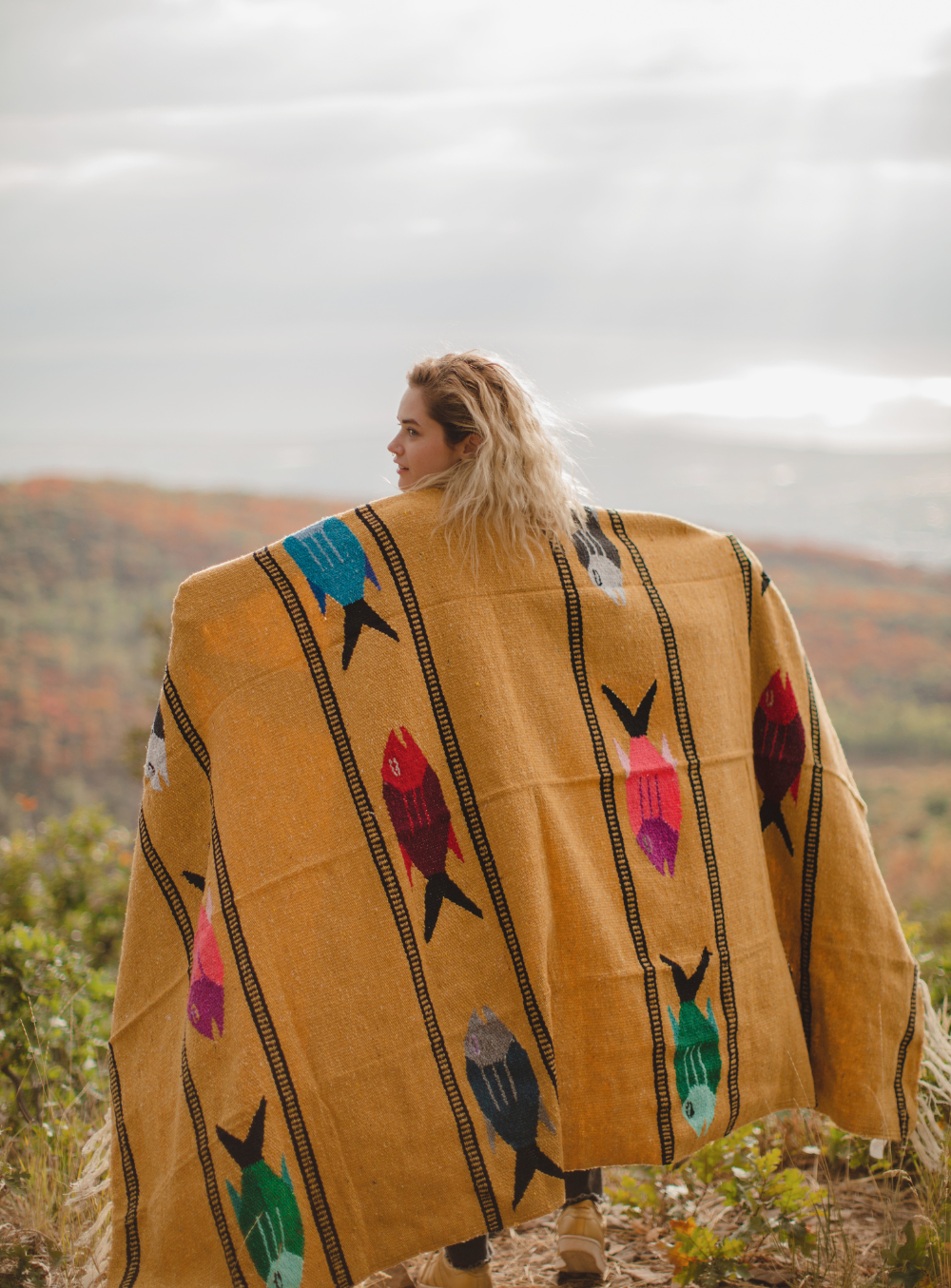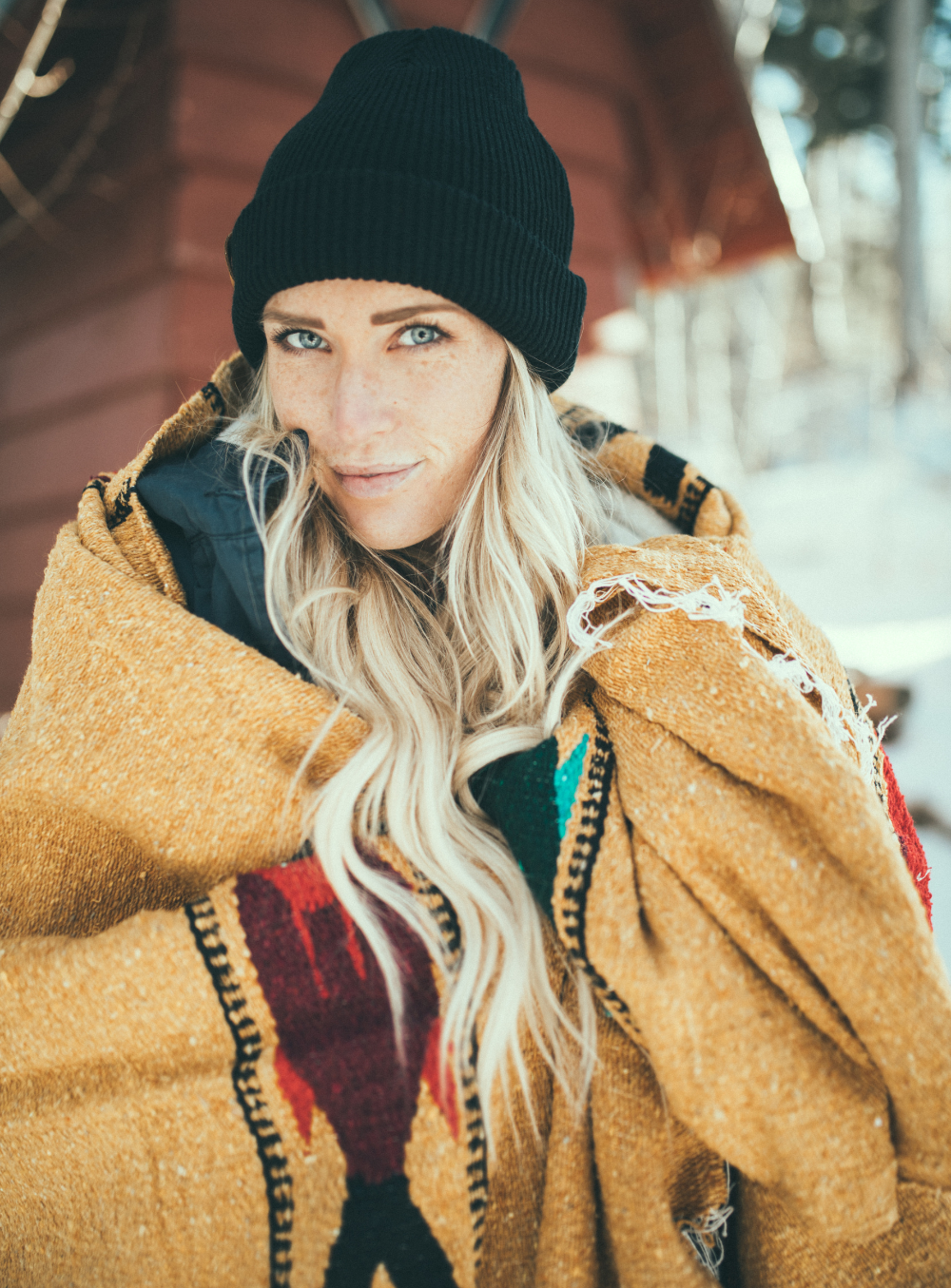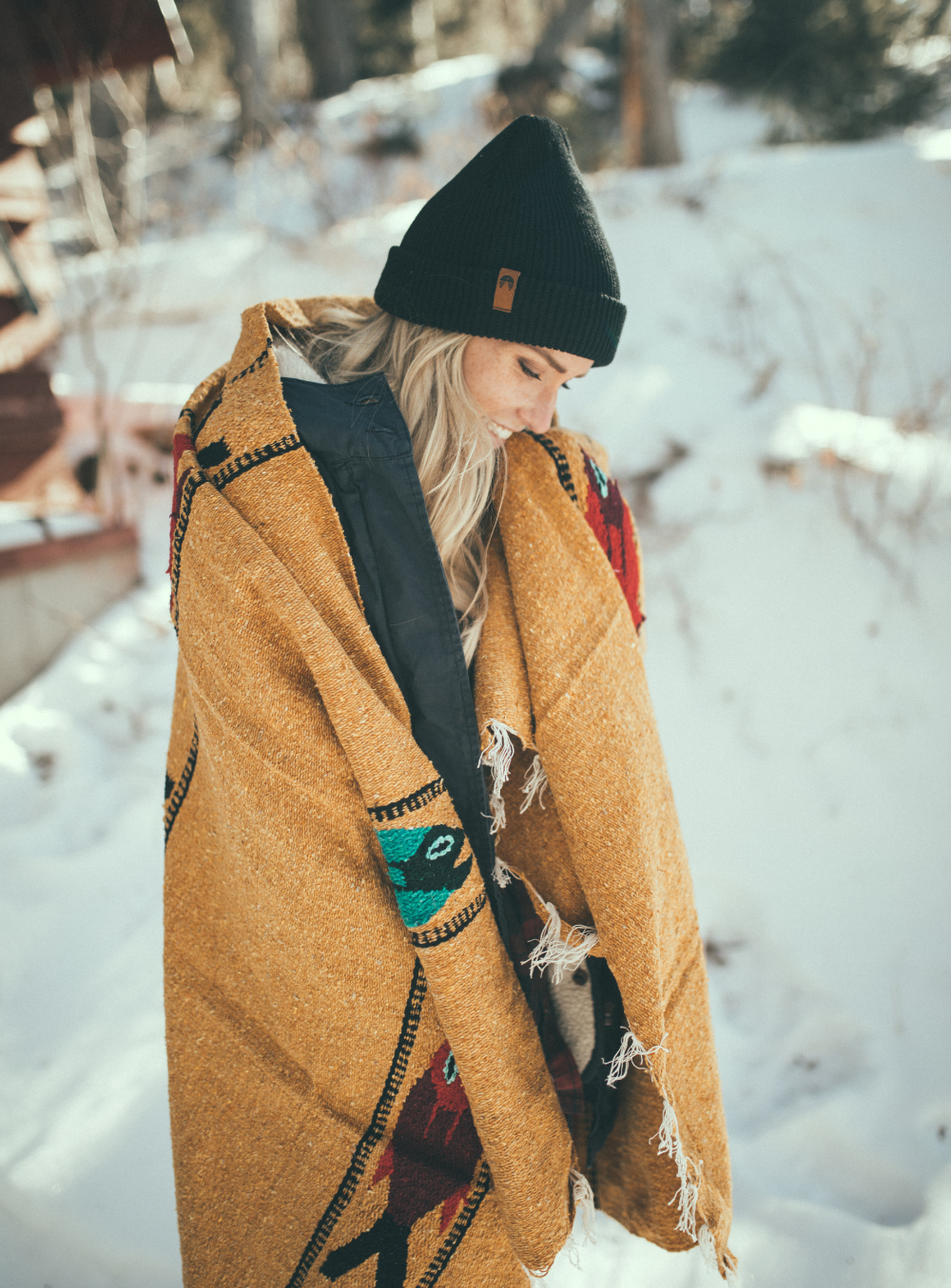 GOLDFISH BLANKET
Handcrafted in Mexico, our blankets are not like any other 'Mexican' style blankets you'll find at local shops or National Parks. They are extremely durable and soft and are up for tagging along anywhere you go. Perfect for the park, your home, your car, your dog, and any travels you go on. Due to the handmade nature, colors vary slightly from blanket to blanket and are not guaranteed to have the same pattern color on every blanket. Tassel colors vary.
Handcrafted of Acrylic Cotton/Polyester blend
Measures -  50" x 80"
**PLEASE NOTE THAT THE COLORS OF THE FISH AND STRIPES MAY VARY FROM BLANKET TO BLANKET
Cozy Gold Indy Fish Blanket.
last yar i bought the Jacky Blanket which i loved!!It was a nice warm and so colourful blanket. I still use it a lot hen i,m on the couch in my house or outside where it's getting colder now in the Netherlands. So then i desided to buy the Gold Fish blanket for my girlfriend. And she is crazy about the comfortable blanket!! Best buy ever!!
Cozy and reliable
Love this company and its blankets so much. Super cozy and warm, and beautiful designs all around.